Oral Presentation Guideline Please follow the following instructions for oral presentation: All oral presentation must be in English. All presentation will be performed offline. Speakers must present onsite at the venue.The title of your presentation file should be "Symposium Name ...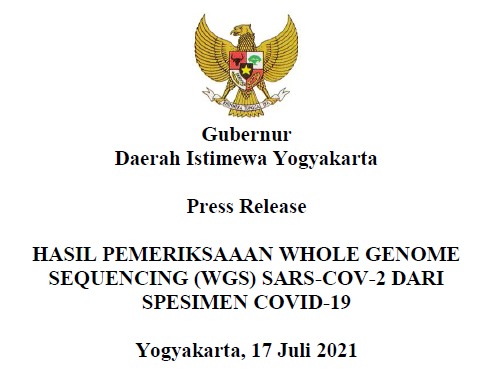 Akun resmi Humas Pemda DIY 17 Juli 2021 pukul 19:49 ➖➖➖➖➖➖➖➖➖ Penemuan Varian Delta di DIY Laboratorium WGS Pokja Genetik FK-KMK UGM melaksanakan Whole Genome Sequencing (WGS) SARS-COV-2 menggunakan metode Amplicon-based dari specimen Covid-19. ➖➖➖➖➖➖➖➖➖ Pengambilan sampel specimen dilaksanakan pada ...
Dear Sir/Madam, The deadline submission for the 2021  is only 2 days away. We welcome you to submit your paper by 15 July 2021. BioMIC 2021 receives manuscripts of original research, reviews, and case reports. This year, the conference will ...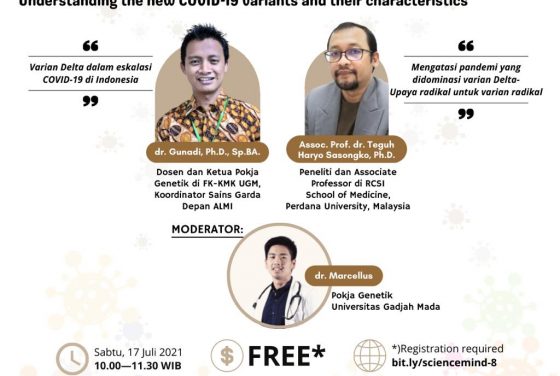 Pandemi Covid-19 telah berjalan hampir dua tahun sejak akhir tahun 2019. Bukan hanya di Indonesia, virus Corona telah mengalami mutasi dan menimbulkan beragam varian baru di seluruh dunia. Tercatat lebih dari 2 juta kasus dengan korban meninggal lebih dari 60 ...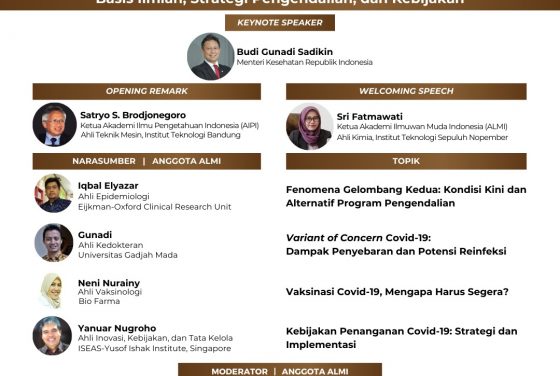 [ALMI Special Scientist Series: Covid-19] Per 6 Juli 2021, kasus Covid-19 di Indonesia telah mencapai 2.345.018 kasus, dengan rasio kasus warga terpapar virus corona atau positivity rate sebesar 17%, dan tingkat capaian vaksinasi dosis pertama sebesar 18,44% dan capaian vaksinasi ...